The department was established after seeing the need for a robust cardiac surgery treatment facility for a lot of patients suffering from heart diseases, especially heart attacks, and various congenital heart defects detected in the TN Government's school health programme.  Open heart surgeries were started in April 2013, and till date more than 1800 surgeries including 1500 open heart surgeries have been completed successfully.  In line with the vision of the Chairman Dr. Velayudhan Nair & Director Dr. Rema V. Nair, of providing high quality treatment at affordable cost, we have provided free treatment under Tamil Nadu Government scheme to over 85% of our heart surgery patients and at very subsidized charges for rest of the patients.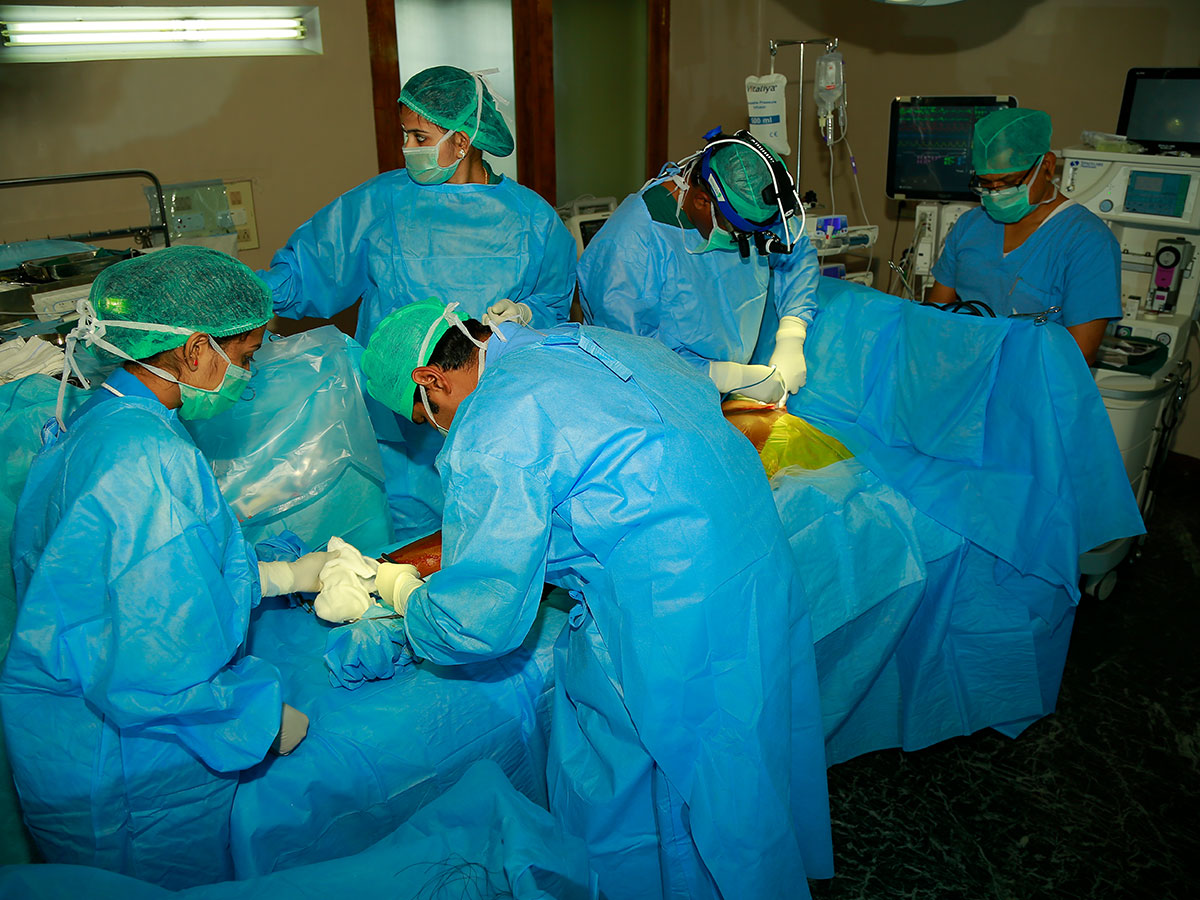 To provide the best possible treatment for patients both adults and pediatric requiring all kinds of Cardio-Vascular  and Thoracic surgeries, keeping the charges affordable at the same time.
Excellence in Cardio-Vascular Surgeries through safe practices and dedicated team efforts.
Cardiac surgery operation theatres- 2 fully functional theatres are equipped with all necessary advanced equipments. The Sarns Advanced Perfusion system and Maquet HL 20 adorn the function of the heart lung machines. The cardiac anaesthetist is supported by the Spacelabs Expression Anesthesia work station with cardiac output monitoring, anaesthesia gas monitoring and BIS monitoring for level of anesthesia. The Intra aortic balloon pump (IABP) is utilized for all critical post op patients with haemodynamic issues.


Cardiac surgery ICU- The 8 bedded CT ICU is equipped with well trained nursing staff and advanced ventilators. There is facility for multiparameter monitoring with central station and point of care blood gas analyser.
Post Graduate students of Anaesthesia as well as general surgery get excellent exposure to open heart surgeries and post operative intensive care management.