The Department of Obstetrics and Gynaecology was started in the year 1986,  in the original Velayudhan Pillai Memorial hospital by our Director,  Dr. Rema V. Nair, who subsequently became the Chairperson of Family Planning Association of India, Kanyakumari District, in 1990.
When SMIMS was started, this became a full-fledged OBG department in 2005, with 10 Faculty, 6 Labour Room suits, well equipped Nursery, Pre-Eclampsia Room, Septic Labour Room and 3 Operation Theatres exclusively for Obstetrics and Gynaecology. 
All days, including holidays from 8 a.m. to 6 p.m.

60 General Ward beds (30 for Obstetrics and 30 for Gynaecology) 20 Special Ward Beds

Pre-Eclampsia Room with 3 beds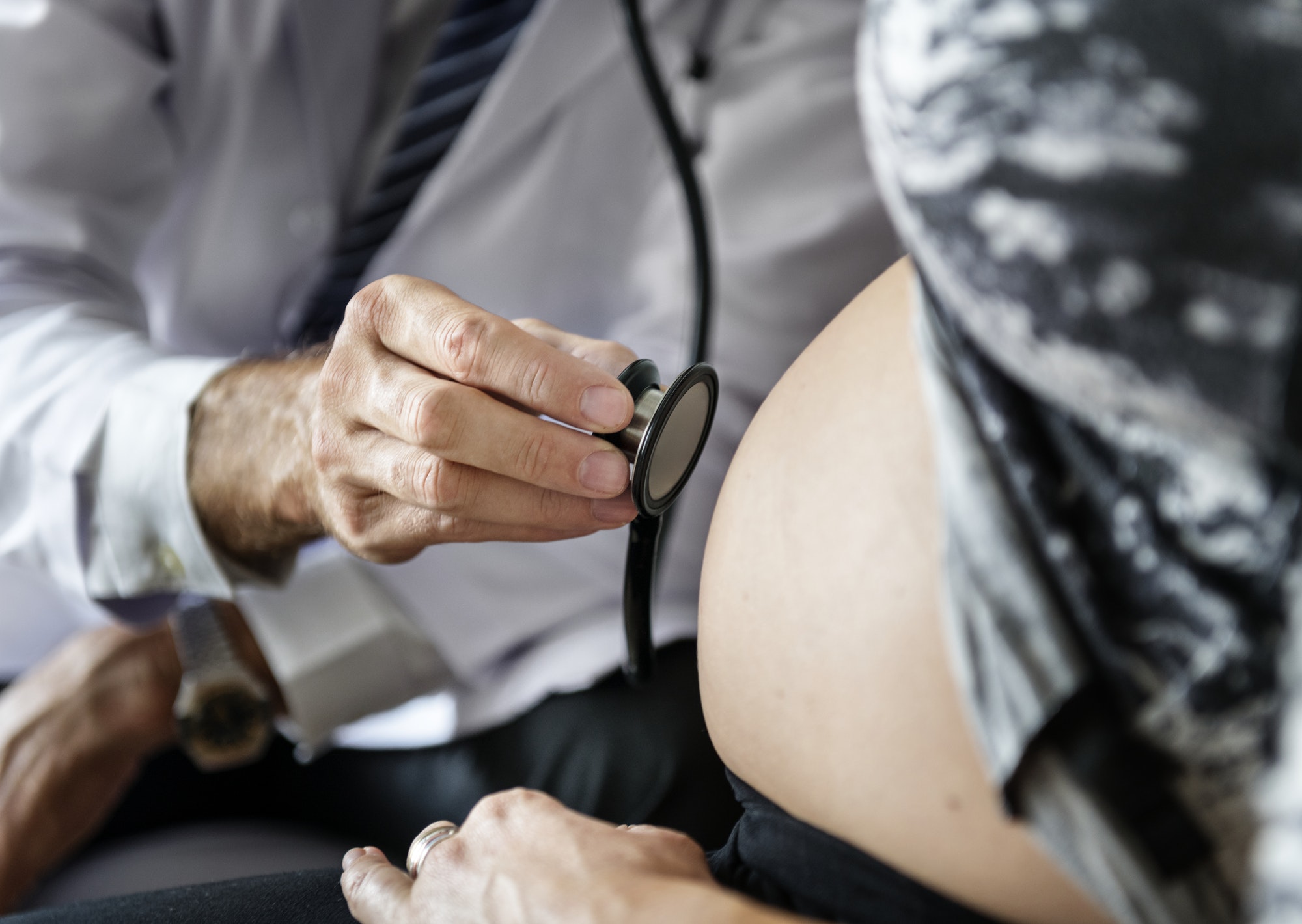 Dr. Seetha Panicker. P. M
The department handles many complicated referrals in Obstetrics and Gynaecology.  Availability of 24 hours expertise for uterine artery remobilization makes a difference in the management of acute post partumhemorrhage.
For bad obstetric history, repeated abortions, genetic problems and other complications
Family planning clinic on all days to give advice on temporary and permanent methods of contraception
A state-of-the-art labour roomsare manned by an experienced team of doctors, nurses and paramedics, supported by a team of anaesthetists and Neonatologist who provide 24*7 in-house services. 
Our excellent Blood Bank plays a very crucial role in obstetrics emergencies.
The following schemes have greatly facilitated the care of Obstetric patients in SMIMS:
Dr. Muthulakshmi Maternity Benefit Scheme
Health and Family welfare Department has enhanced the financial assistance to poor pregnant mothers from Rs. 12000 to Rs.18000.This scheme is strengthened with Nutrition kit with a view to reduce MMR and IMR. This scheme aims to provide optimal nutrition for pregnant and lactating women and compensates the wage loss during pregnancy.
Ours is the only Private Hospital in the District with this Benefit.
Sree Mookambika Vanashakthi Scheme
Scheme introduced by SMIMS Management for Tribal people where Normal Deliveries, LSCS and Family Planning are done free of cost with free pickup and drop.
Sree Mookambika Fertility Centre
This centre was instituted in 2019 to alleviate the childless needs of many couples and to instill happiness and facilities for fertility enhancing surgeries with laparoscopy, hysteroscopy aided procedures as well. It is equipped with facilities like IUI, ICSI, IVF, ET, CET, TESA.
The following specialised minimally invasive procedures are performed at very low cost in the Gynaecology department.
Gynaec Endoscopy
Laparoscopic Hysterectomy
Laparoscopic Re-canalisation
Laparoscopic Myomectomy
Laparoscopy for Endometriosis
Laparoscopic Sacrocolpopexy
Laparoscopic Uterocolpopexy
Laparoscopic Neo-vagina Creation

This unit serves to obliviate the stigma attached to women with urinary incontinence and state-of-the-art surgeries like tension free vaginal tapes and colposuspension procedures.
TVT – O Sling Surgery for stress urinary incontinence
Sacro-Spinous Ligament fixation for vault prolapse
Utero/Colpo Sacro pexy
Wertheim's Surgery for cancer cervix
Staging Laparotomy for ovarian masses
Adolescent health care is given along with Department of Pediatrics to spread awareness on sex education, contraception, menstrual hygiene and menstrual disturbances and correction of Anaemia.
The programme includes counseling, Sterilization – Open as well as Laparoscopy, IUCD, proximal tubal cannulation
Screening and Treatment
Oncology screening for cervical cancer like Pap smear & Colposcopy along with detection & treatment of Endometrial, Ovarian, Vulval cancers is routinely. Complete oncology services are offered by a team of gynaecologists, surgical oncologists and medical oncologists.
| Sl. No | Name of the Clinic | Days on which held | Timings |
| --- | --- | --- | --- |
| 1 | Infertility Clinic | Monday | 8 AM to 1.30 PM |
| 2 | Endocrinology & Leucorrhoea Clinic | Tuesday | 8 AM to 1.30 PM |
| 3 | Cancer Clinic | Wednesday | 2 PM to 4 PM |
| 4 | High Risk Antenatal Clinic | Thursday | 2 PM to 4 PM |
| 5 | Menopause Clinic | Friday | 2 PM to  4 PM |
| 6 | Uro-Gynaecology Clinic | Saturday | 8 AM to 1.30 PM |
| 7 | Postnatal Clinic | Everyday | 2 PM to  4 PM |
Bedside  clinics, theory classes, small group teaching, symposia, integrated teaching CME programmes, ICMR Research projects etc.
Bedside  clinics, theory classes, symposia, journal clubs, CME programmes and E-Journal publication, Dissertation and participation and publication in journals and conferences, clinical meetings, mortality review meetings and several other guest lectures.
Day

3rd semester

4th/5th Semester

6th Semester

7th Semester

8th Semester

9th Semester

Monday

 

 

 

 

 

 

Tuesday

 

 

2-3 PM

2-3 PM

Tutorials 2-4pm

9.30-10.30 AM
----------------
Tutorials 2-4pm

Wednesday

 

 

 

2-3 PM

9.30-10.30 AM

9.30-10.30 AM

Thursday

 

8.30-9.30 AM

8.30-9.30 AM

8.30-9.30 AM

8.30-10.30 AM

8.30-9.30 AM

Friday

 

 

 

 

 

 
Mondays to Saturdays: 10.30 AM – 12.30 PM
Posting Time: 12.30 PM – 1.30 PM
| Monday | Tuesday | Wednesday | Thursday | Friday | Saturday |
| --- | --- | --- | --- | --- | --- |
| Seminar | Case Presentation | Surgery Discussion | Journal Club | Case Presentation | Case Presentation |
Every Thursday: Journal Club
First and third Wednesday: CPC
| Date | CME |
| --- | --- |
| November 2017 | SMART UG-2017 |
| November 2018 | SMART UG-2018 |
| September 2018 | OBSCON 2018 |
Sl.No
Author Names
Topic
Name of Journal
Year of Publication
Month
Volume (issue)
Page Number
1
Dr. Rema V. Nair
Dr. Bhavana S.


.............................................................

XY Female with Complete Androgen Insensitivity Syndrome with Bilateral Inguinal Hernia
The Journal of Obstetrics and Gynecology Of India
2012



................................................

December
62(1)
65-67
2
Dr. Rema V. Nair
Dr. Velayudhan Nair
Dr. Mookambika R. V.
Dr. K. G. Mohandas Rao
Dr. Somayaji S. N.

A case of single ventricular heart, pulmonary Atresia,patent ductus arteriosus , major aortopulmonary collateral arteries
Asian Journal Of Medical Sciences.
14-2-2015
Jul-Aug
6(4)
96-98
3
Dr. Rema V. Nair Dr.Velayudhan Nair
Dr. Mookambika R. V.
Dr. Vinu Gopinath
Dr. Mohandas Rao K. G.

A Rare Case of Non-immune Hydrops Fetalis
Indian Journal Of Neonatal Medicine and Research
2015
July
4(3)
25-27
4
Dr. Rema V.Nair Dr. Saraswathi S. Dr.Anuradha Prasannan
Dr. Saranya Andal
Dr. Prashant V. Solanke

Socio ecnomic determinants of Pap Smear among Women in SMIMS
International Journal Of Contemporary Medicine
2015
July-December
3(2)
100-104
5
Dr. Rema V Nair, Dr. Velayudhan Nair
Dr. Mookambika R. V.
Dr. K. G. Mohandas Rao

A Rare Case Of Omphalocele(Exomphalos) Of Intestine and Liver.
Scholars Journal Of Medical Case Reports
2015
July
3(7)
644-645
6
Dr. Rema V. Nair
Dr. Swetha
Dr. Manju A.
Dr. Mohandas Rao K. G.

A rare case of huge unilocular autoamputated extra-ovarian dermoid cyst
International Journal of Medical Research and Review
2015
August
3(7)
761-767
7
Dr. Rema V. Nair
Dr. Swetha
Dr. Anitha
Dr. Mohandas Rao K. G.

Rare Case of Asymptomatic Large Intramural Uterine Leiomyoma
(Fibroid) in a Patient on Anticoagulants after Double Valve
Replacement

International journal of contemporary medical research
2015
August
2(3)
550-552
8
Dr. Rema V. Nair
Dr. Saraswathi
Dr. Anitha
Dr. Mohandas Rao K. G.

Prenatally diagnosed type II Arnold Chiari Malformations-a rare
congenital anomaly with some unusual associated defects

International Journal of Medical Research and Review
2015
August
3(7)
767-772